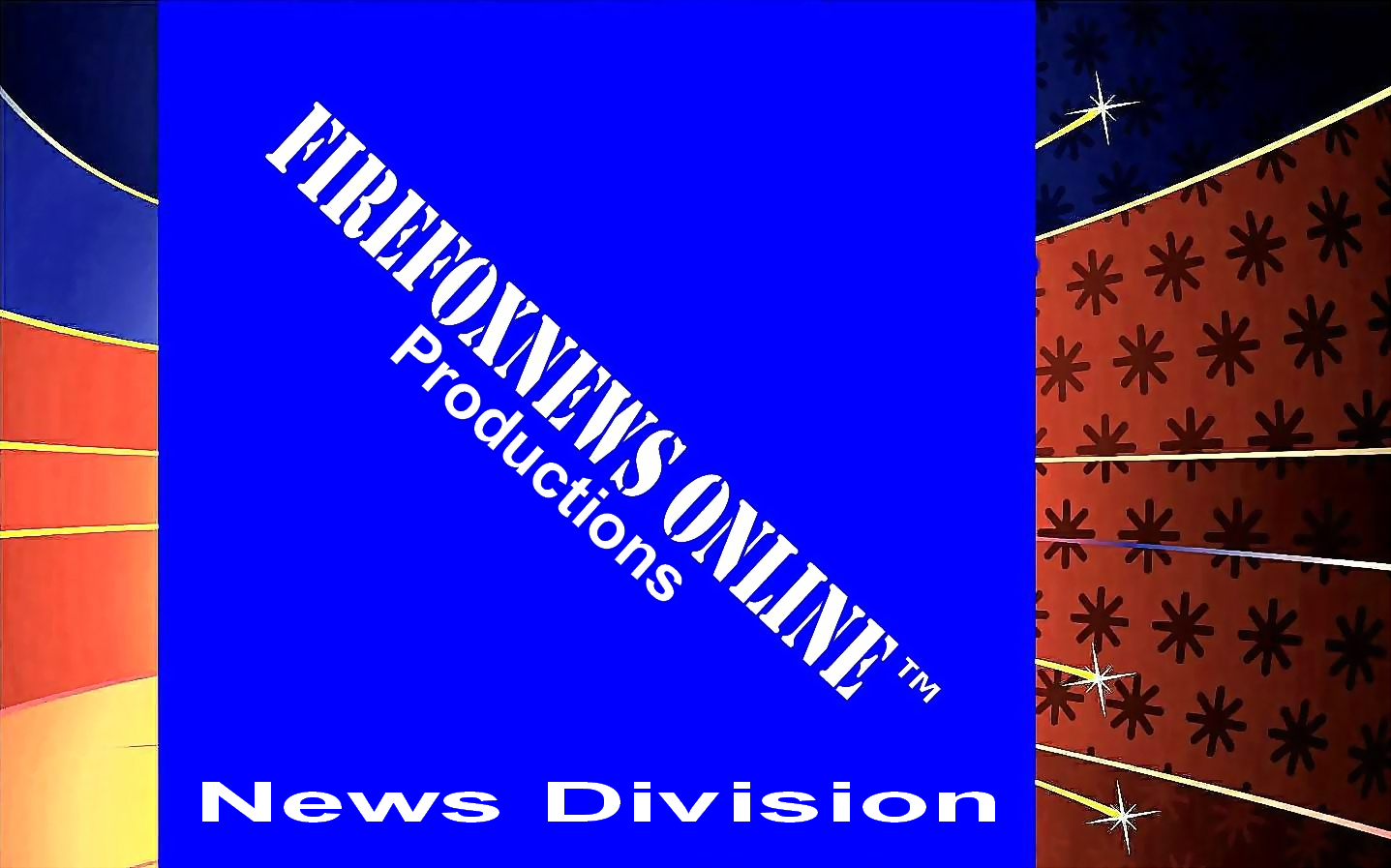 firefoxnews online™
News Division
The FIREFOXNEWS ONLINE™ News Division is the news organization of and for FIREFOXNEWS ONLINE™ Productions.
Mission Statement:
It is the responsibility of the news division to report the news honestly and accurately, bottom line NO FAKE NEWS. It is the responsibility of the news division to at all times protect the sources of any information it receives unless it is information that is pertinent to an ongoing investigation be it criminal or any law enforcement investigation as it is the responsibility of this organization to assist law enforcement whenever and wherever possible and not withhold information that is deemed vital.

This is the only time a source may be given up; but only if law enforcement agrees to full protection of that source otherwise the sources name, contact information (if any) and any other information will remain protected.

The FIREFOXNEWS ONLINE™ Journalist (George Sinzer) works within the boundaries of the news division and at all times either on air, in print or both will retract any statement that is found out to be in error.

FIREFOXNEWS ONLINE™ Productions News Division and its journalist (George Sinzer) are protected by the Constitution of the United States of America and the First Amendment (freedom of speech and freedom of the press).
And FIREFOXNEWS ONLINE™ is protected in its use of all copyright materials during its news and topic broadcasts under the Fair Use Clause of the US Copyright Act of 1976 which reads as follows:

We adhere to the standards set forth in the fair use clause and therefore because we follow the criteria as set forth in the fair use clause we hope that all video and audio sharing services remember to add this in their guidelines so that issues are avoided.
Disclaimer:
All FIREFOXNEWS ONLINE™ programs are a production of FIREFOXNEWS ONLINE™ Productions, any retransmission and/or transcript either in whole or in part with out the express written permission of FIREFOXNEWS ONLINE™ PRODUCTIONS and it's owner is expressly forbidden. The logo is protected by Trademark™ protection as is the name, the production company, all broadcasts on Blog Talk Radio, YouTube, Spreaker, and any other internet radio and/or video site are under copyright protection © trademark protection™ therefore anyone using the name, logo and or both as well as violating trademark and copyright laws are subject to whatever punishment that is prescribed by law.
©2018 FIREFOXNEWS ONLINE™ Productions. All rights reserved.