FIREFOXNEWS ONLINE™
About the Founder/Owner/Journalist/Host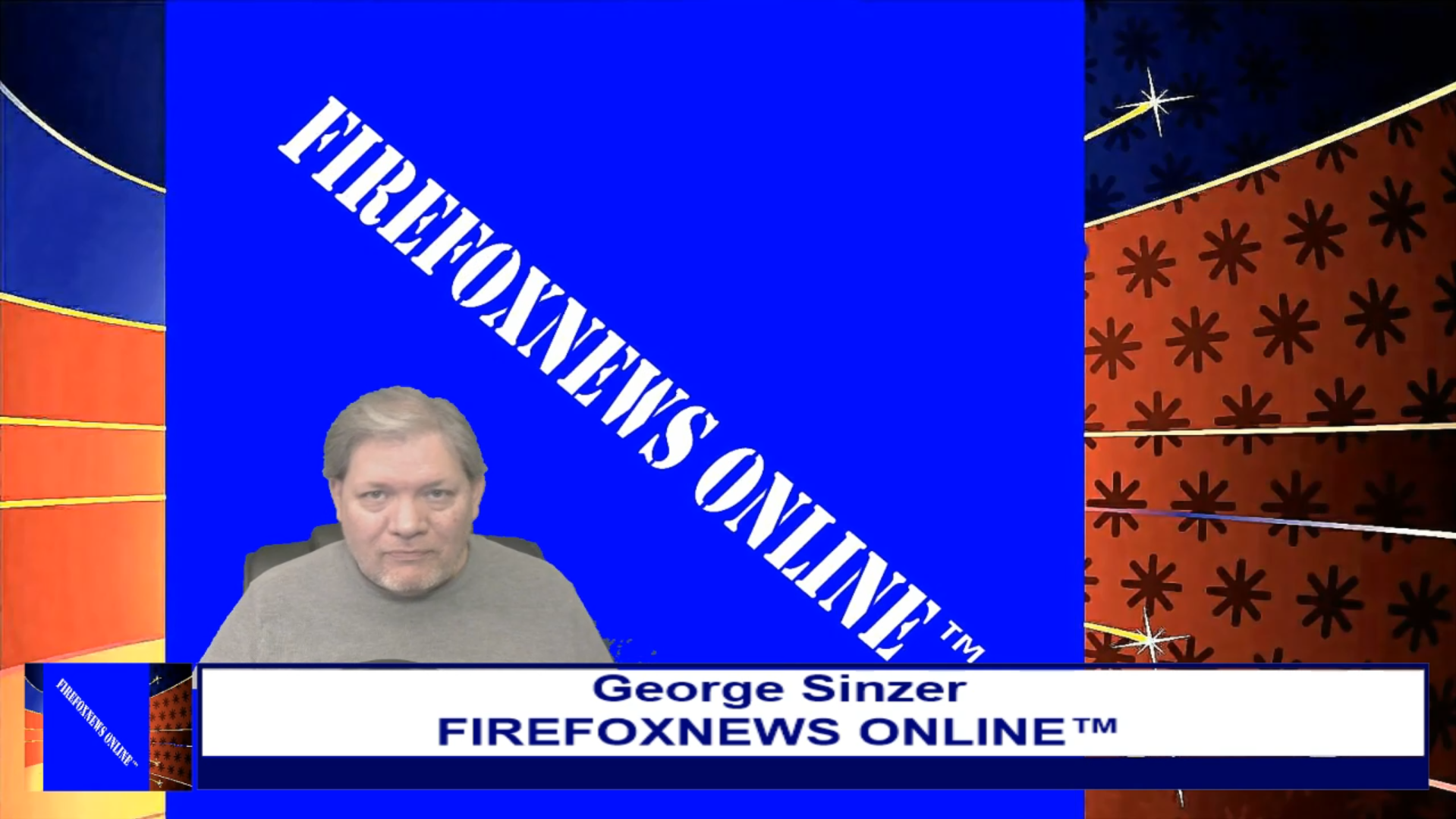 About the owner:
George Sinzer was born April 22, 1963 to William H. Sinzer Jr. and Rose Marie (Wilson) Sinzer, George has 3 siblings; Bill, Louise and Stephanie. George was in recent years a Soldier with the New York Guard (once called a State Militia, but such are now called State Defense Forces) as a Military Police Officer (under the original MOS code 95Bravo which was changed to 31Bravo), reached the rank of Sergeant (E-5) while serving and near the end of his enlistment he cared for his mother until her passing on June 24Th, 2010.
George received an Honorable Discharge in 2007 from the New York Guard after 6 years service.
A look at the broadcast history for the journalist:
George created FIREFOXNEWS ONLINE™ Productions and FIREFOXNEWS ONLINE™ on January 4Th, 2008 after feeling the need to once more become a broadcaster (in the early 1990's George was a Public Access Cable TV Producer/Host and where he produced under the then production company SINZER INTERNATIONAL Productions and his show titled SINZER REPORTS) and did OK, but the show was plagued by prank caller's (mostly on the part of his crew in the control room) and he was forced to end the show after almost 3 years on cable TV.
Today he is the Owner/Executive Producer/Host and journalist with FIREFOXNEWS ONLINE™ Productions and for FIREFOXNEWS ONLINE™on Blog Talk Radio, Mixlr and YouTube George has a facebook journalist page ( https://www.facebook.com/firefoxnewsonlineJournalist/ ) where he posts Op-Eds as well as the links to all broadcasts of FIREFOXNEWS ONLINE™.
With so many years on the air George has enjoyed being part of something bigger than himself and loves doing the broadcasts. When needed he uploads podcasts as well. And FIREFOXNEWS ONLINE™ is working on broadcasting a daytime show and if possible on location so be sure to check out his facebook journalist page on facebook for this as well.
George has been the primary (and sole) Journalist for the production company news division from the start and has dedicated his life to the reporting of news, seeking the truth and to always no matter what the mainstream media offers on the broadcast FIREFOXNEWS ONLINE™ gives listeners a chance to share their viewpoints on the news items he brings and the topics he offers.
Disclaimer:
All FIREFOXNEWS ONLINE™ programs are a production of FIREFOXNEWS ONLINE™ Productions, any retransmission and/or transcript either in whole or in part with out the express written permission of FIREFOXNEWS ONLINE™ PRODUCTIONS and it's owner is expressly forbidden. The logo is protected by Trademark™ protection as is the name, the production company, all broadcasts on Blog Talk Radio, YouTube, Spreaker, and any other internet radio and/or video site are under copyright protection © trademark protection™ therefore anyone using the name, logo and or both as well as violating trademark and copyright laws are subject to whatever punishment that is prescribed by law.
©2018 FIREFOXNEWS ONLINE™ Productions. All rights reserved.